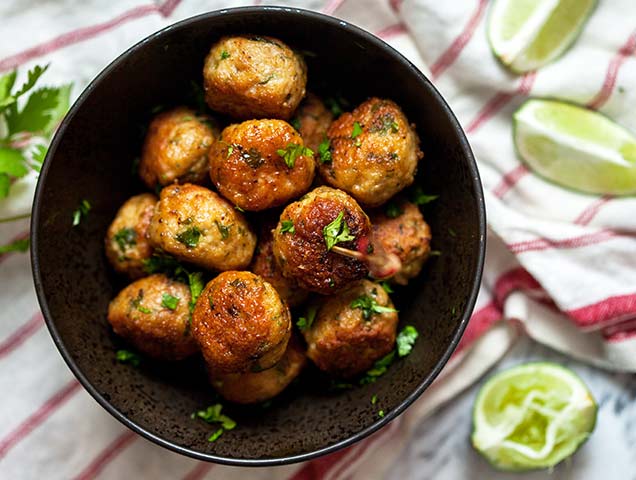 Start to Finish
40 minutes
Servings
4
Ingredients
¼ cup breadcrumbs
½ cup fresh cilantro
1 pound ground chicken
1 egg
1 teaspoon onion powder
2 tablespoons soy sauce
Dash of ground ginger, to taste
1½ teaspoon garlic powder
Salt and black pepper to taste
2 tablespoons vegetable oil
Optional: Lime wedges, for serving
Method
Prepare ingredients: Thoroughly rinse the cilantro and roughly chop the leaves and tender stems.
Add all the ingredients in a mixing bowl. Using your hands, gently knead the mixture until evenly combined.
Form the mixture into 1-inch diameter meatballs and set aside.
Heat the oil in a large skillet until shimmering and add the meatballs, being careful not to crowd the pan. Fry in batches, depending on the size of the skillet. Cook, turning occasionally, until the meatballs are golden brown all over and cooked through, about 10 minutes total. Transfer to a plate and keep warm.
Garnish with a bit of chopped cilantro and lime wedges.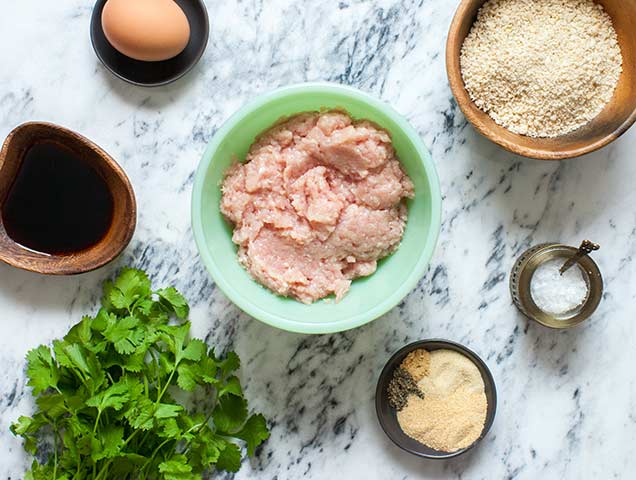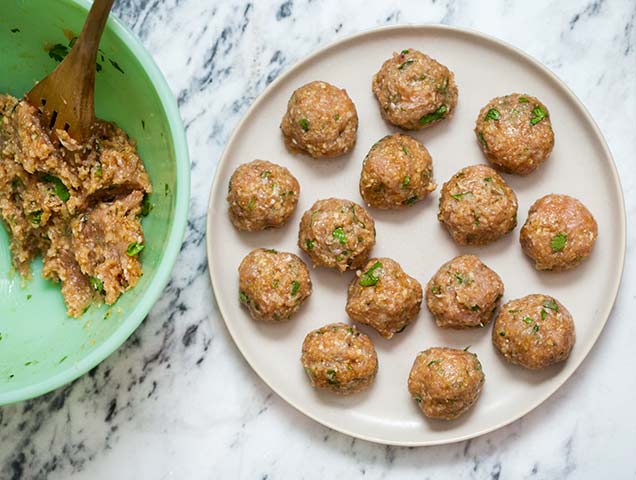 Discover NYU's online master's in speech language pathology.
Visit the Speech@NYU blog for more resources on communicative sciences and disorders.
Connect with us on social:
Twitter | Facebook | Linkedin | Instagram
© New York University | Legal | Phone Number: 888-698-0462 | Email Address: admissions@speech.steinhardt.nyu.edu