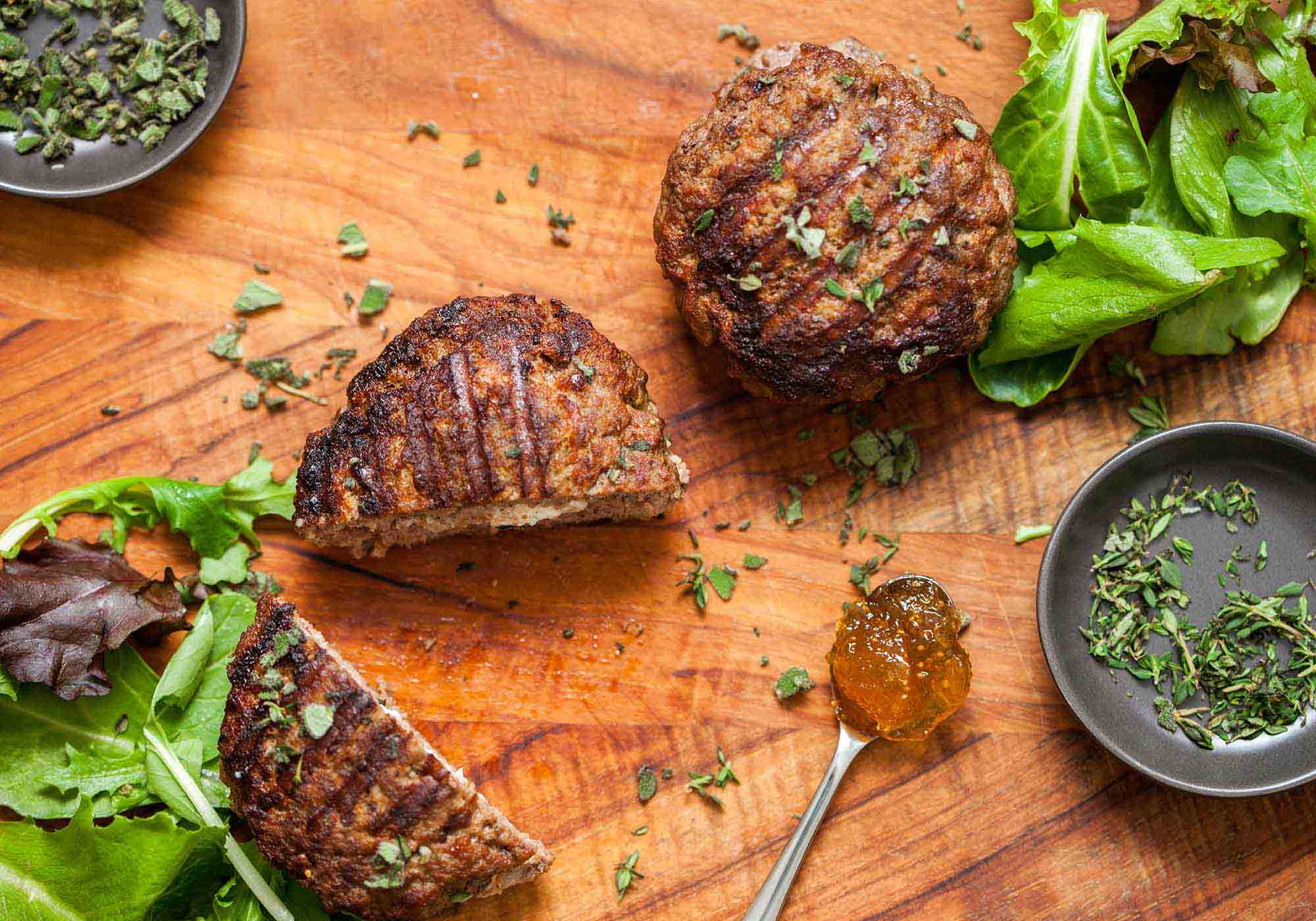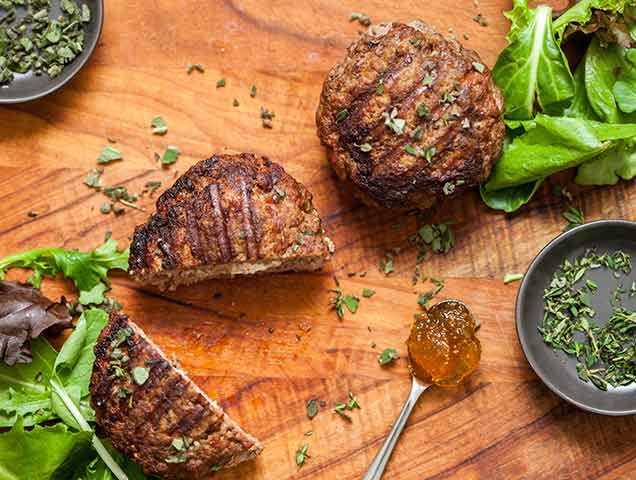 Start to Finish
50 minutes (35 active)
Servings
4-5
Ingredients
2 pounds ground hamburger with a fat ratio of 90/10 or 85/15
1½ tablespoons finely minced shallot
3 tablespoons fig jam 2 ounces crumbled goat cheese
Salt and black pepper to taste
1 tablespoon olive oil
Minced herbs, such as sage, thyme, or parsley leaves, and soft, baby greens for serving
Method
Prepare ingredients: Peel and mince the shallot. Preheat the grill — or stove-top grill pan — to medium-high.
In a medium mixing bowl, add salt and pepper to the ground beef and gently hand mix until combined.
In a small mixing bowl, combine the goat cheese, fig jam, and minced shallots.
Divide meat into four even sections, about 8 ounces each. Take one section and divide it in half. Flatten both pieces into even patties, about ½-inch thick. Spoon about 2 tablespoons of the cheese and jam mixture into one patty, leaving about ½ inch of space around the edges. Take the other patty and place it gently on top of the cheese and jam mixture. Gently pinch around the sides to seal the burger.

Tip: you may wish to wet your fingers with water to help glue the meat together and smooth out the edges.

Complete the other three sections and then freeze the patties for about 15-20 minutes until firm.
Lightly brush each burger with olive oil.
Grill burgers over high heat for about 7-10 minutes per side until the beef is cooked through with an internal temperature of 160 F.
To serve, plate the burger on a bed of baby greens, if desired, and sprinkle with minced herbs of your choice.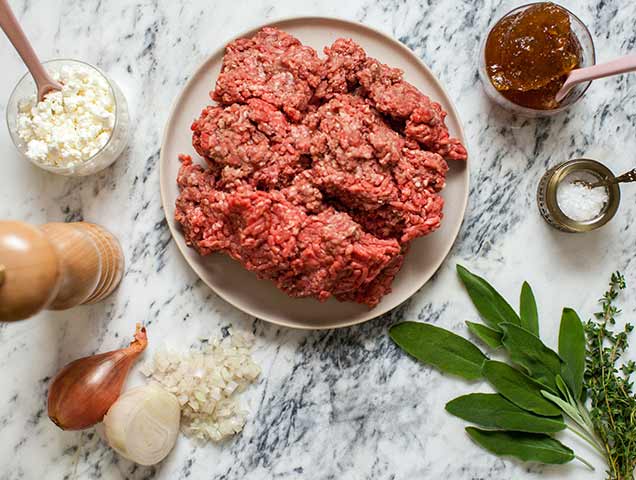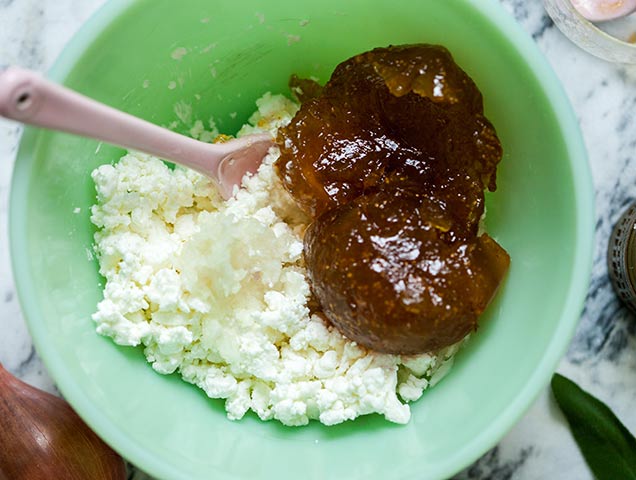 Discover NYU's online master's in speech language pathology.
Visit the Speech@NYU blog for more resources on communicative sciences and disorders.
Connect with us on social:
Twitter | Facebook | Linkedin | Instagram
© New York University | Legal | Phone Number: 888-698-0462 | Email Address: admissions@speech.steinhardt.nyu.edu