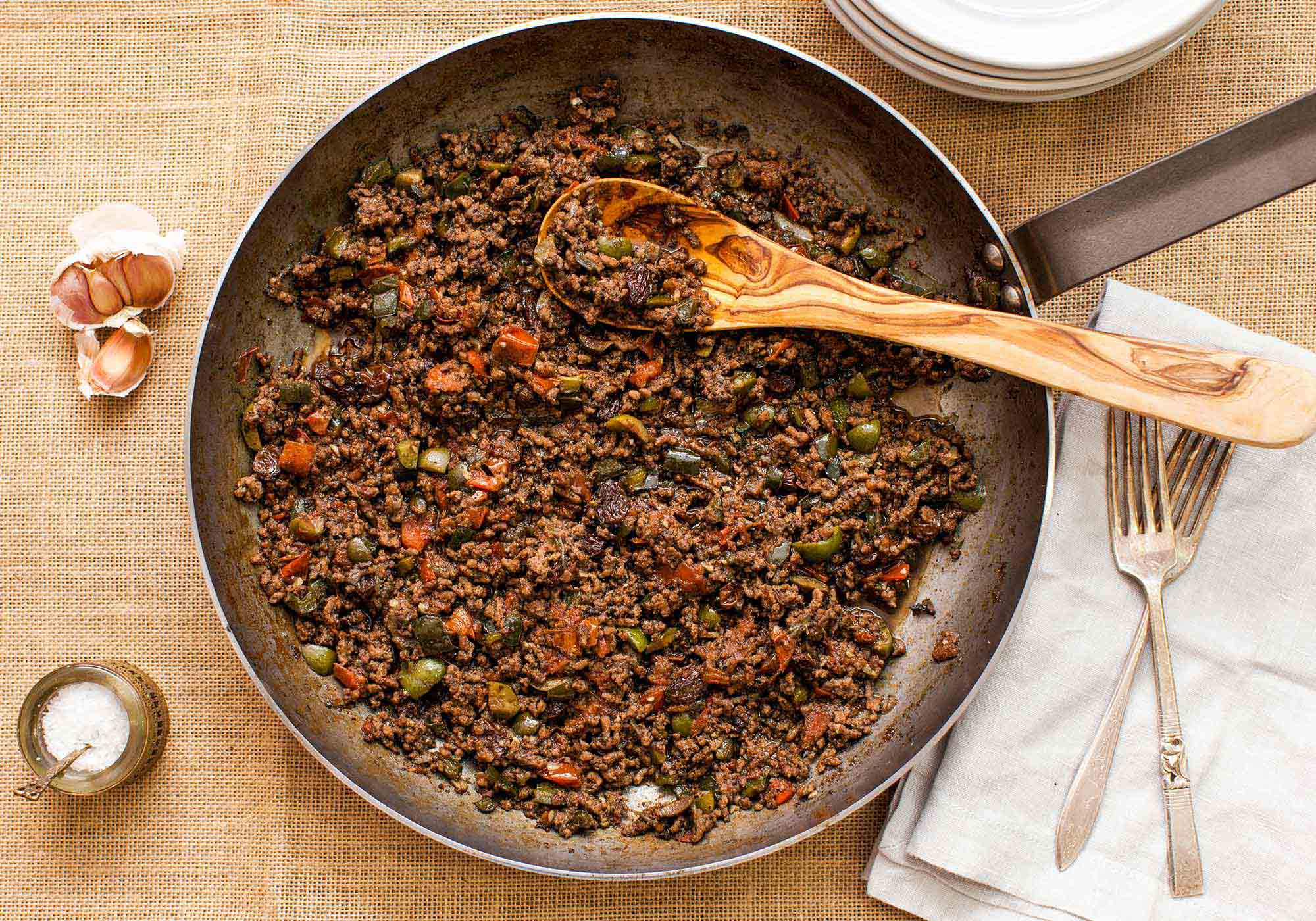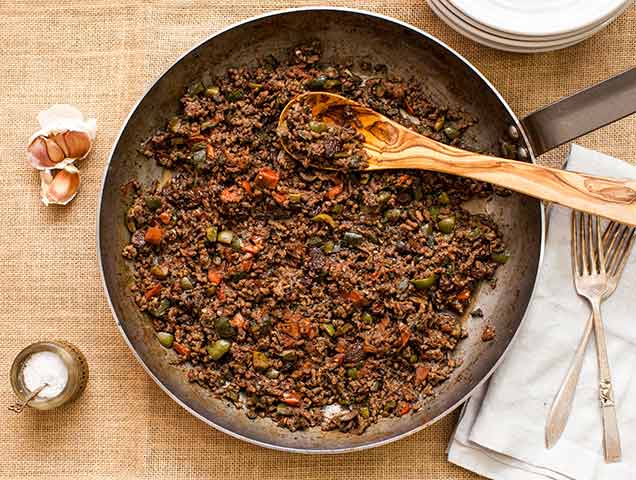 Start to Finish
1 hour (30 minutes active)
Servings
3-4
Ingredients
2 tablespoons onion powder
2 tablespoons olive oil
1 pound ground beef
½ white onion
5 cloves of garlic
1-2 jalapenos
4 medium tomatoes
8 green olives
2 tablespoons of liquid from the olives
¼ cup raisins
1 poblano chile or green bell pepper
1 teaspoon cumin
¼ teaspoon ground cloves
1 small cone of piloncillo (can substitute with 1 teaspoon sugar dissolved into 1 teaspoon of molasses)
Salt and black pepper to taste
Method
Prepare ingredients: Soak the raisins in warm water until softened, about 20 minutes. Drain and set aside. Thinly slice the onion. Roughly chop the garlic. Dice the jalapeno. Remove the seeds from the tomatoes and dice. Remove the pits from the olives and quarter the flesh. Remove the seeds from the poblano or green bell pepper and roughly chop.
Note: Control the heat by reducing how much jalapeno you add to the dish. For a milder dish, choose a green bell pepper instead of the poblano pepper.
Add the olive oil to a large frying pan over medium heat. Once shimmering and very hot, add the jalapenos and onions and cook until the onions are beginning to brown and soften, about 10 minutes.
Add the ground beef to the pan and brown, using a fork to break up the meat. Season with salt and pepper to taste. Once the beef is cooked through, carefully drain the fat into a heatproof dish.
Return the beef mixture to the skillet over medium heat and add the garlic. Cook for 2 minutes.
Add the tomatoes, green olives, reserved olive liquid, raisins, chopped pepper, cumin, ground cloves, and piloncillo. Season lightly with salt and pepper and stir to combine all the ingredients.
Reduce the heat to low and simmer, partially covered, for 30 minutes.
Divide the stew between bowls and serve.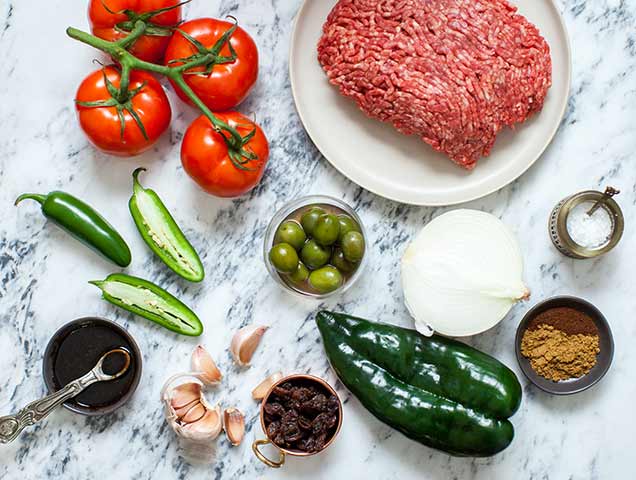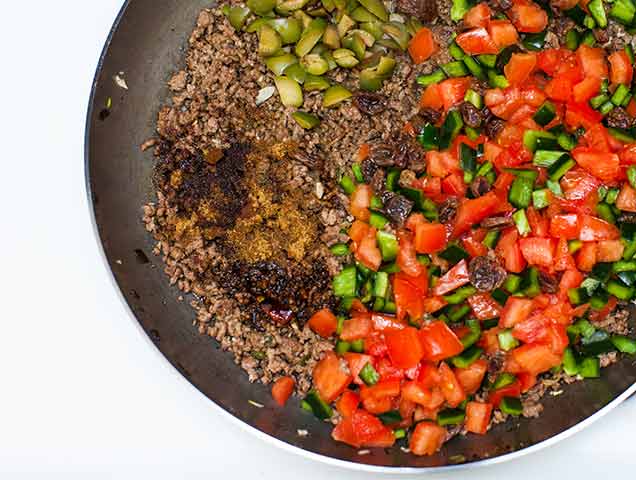 Discover NYU's online master's in speech language pathology.
Visit the Speech@NYU blog for more resources on communicative sciences and disorders.
Connect with us on social:
Twitter | Facebook | Linkedin | Instagram
© New York University | Legal | Phone Number: 888-698-0462 | Email Address: admissions@speech.steinhardt.nyu.edu