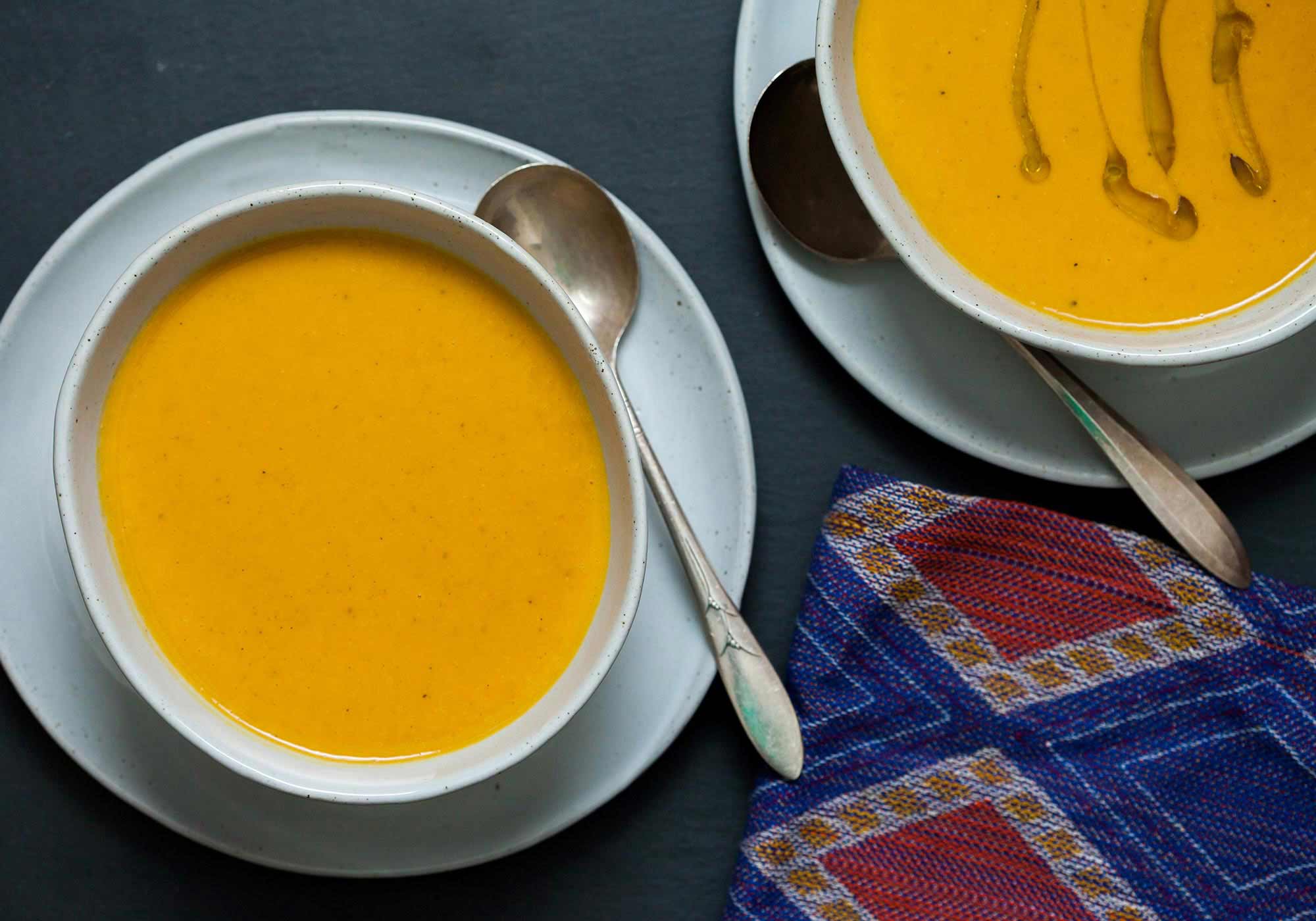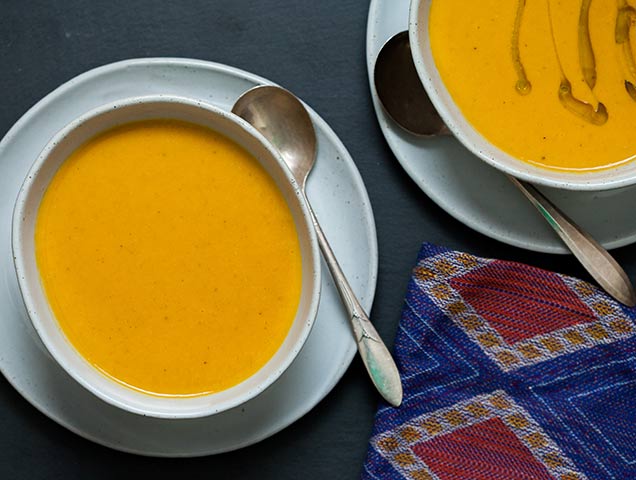 Start to Finish
55 minutes (35 active)
Servings
8-10
Ingredients
2 tablespoons onion powder
2 tablespoons butter
2 teaspoons garlic
¼ teaspoon freshly grated ginger
2 teaspoons cumin
1 teaspoon black pepper
⅛ teaspoon cardamom
1 teaspoon coriander
15-ounce can of pure pumpkin
2 sweet potatoes
2 cups of water
14.5-ounce can of chicken or vegetable broth
14.5-ounce can of coconut milk
¼ cup heavy cream and extra virgin olive oil, for serving
Method
Prepare ingredients: Peel and grate the ginger. Peel and quarter the sweet potatoes.
Place sweet potatoes in a large pot and cover with water. Add 1 teaspoon of salt and bring to a boil.
Reduce heat. Cover and simmer the potatoes for 20-30 minutes until fork-tender. Drain.
Add the sweet potatoes to a food processor and pulse until smooth.
While the potatoes are boiling, heat butter in a soup pot over medium heat. Once the butter is frothy and golden, add the spices and reduce the heat. Cook for about 20 seconds, or until very fragrant, being careful not to burn them.
Add the pumpkin, water, broth, coconut milk, and sweet potato puree, and stir to combine. Bring the liquid to a boil and then reduce heat to low. Simmer for about 20 minutes.
Before serving, season the soup with salt and pepper or more of the spices if desired. Once seasoned to your liking, allow the soup to cool a bit.
To serve, divide the soup between bowls and garnish with a swirl of heavy cream or a drizzle of extra virgin olive oil if desired.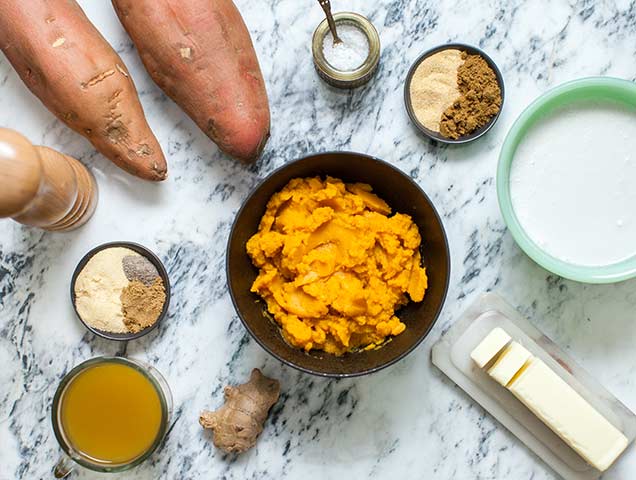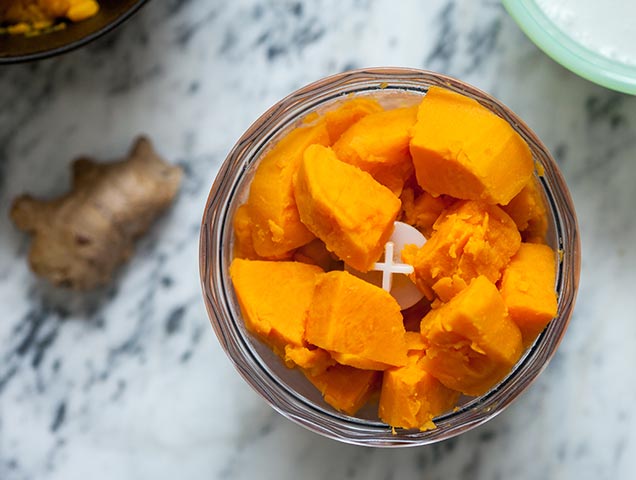 Discover NYU's online master's in speech language pathology.
Visit the Speech@NYU blog for more resources on communicative sciences and disorders.
Connect with us on social:
Twitter | Facebook | Linkedin | Instagram
© New York University | Legal | Phone Number: 888-698-0462 | Email Address: admissions@speech.steinhardt.nyu.edu