Achieving Authentic Voices: Voice Modification for People in the Transgender Community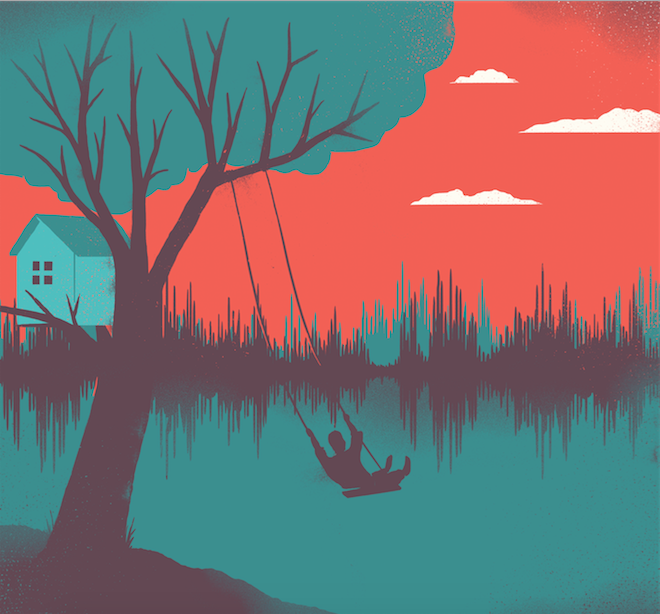 Voice is an important part of who we are. It's the instrument through which we communicate and express ourselves — including how we convey our personalities and gender identities. For many transgender people, having a voice that they feel does not correspond with their gender expression and identity can be a source of stress, anxiety, or depression. According to an analysis based on new federal and state data from the UCLA School of Law's Williams Institute, about 1.4 million adults in the United States identify as transgender. This community often lacks the proper support to find their most authentic voices. As awareness of transgender rights grows in the United States, so too should the awareness of the science behind and practice of voice modification therapy.
NYU Steinhardt's Speech-Language-Hearing Clinic is a leader in addressing the needs of the transgender community. Along with a variety of other speech and language therapy services, the clinic offers voice and communication modification services for transgender individuals. Steinhardt graduate students in the Department of Communicative Sciences and Disorders work with faculty to deliver voice and communication therapy sessions tailored to each client's unique goals.
The clinic also hosts monthly group sessions for transgender individuals to practice techniques and share their experiences in a supportive space with others who are working toward similar goals. According to NYU Steinhardt faculty member Celia Stewart, the group is one of the few university-sponsored groups focused on voice modification for transgender individuals in the United States.
Though Stewart isn't directly connected to the group, she says it provides a valuable resource for those who are seeking to modify their voice.
"Having the support from other people who are going through a similar process is very helpful," she said. "It's really important to help them on their journey to figure out what it is they want and what will make their voice feel like it matches them."
Stewart also noted that working with a specialist allows transgender people to easily, safely, and effectively develop a new type of voice that will be sustainable in the long run. However, not all transgender individuals want to be perceived as a cisgender male or female, nor do all transgender individuals possess a gender identity equivalent to a conventionally defined gender.
Therefore, according to NYU faculty member and Master Clinician Darlene Monda, it is important to accept the idea of gender fluidity.
"We pride ourselves on not defining gender norms in the areas of voice and communication," she said. "So, what the client 'has,' if you will, is neither a voice difference nor a voice disorder, but the desire to modify a voice to find a congruence with a personal gender identity."
Developing Research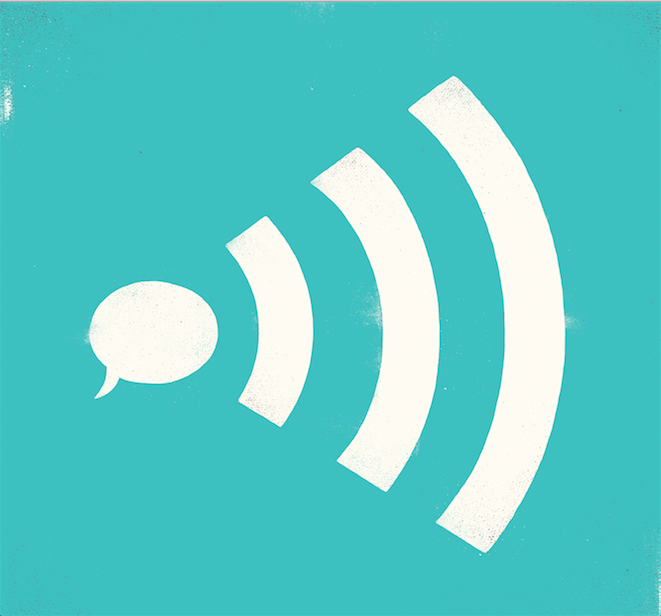 Transgender voice modification is not a new field of study in speech-language pathology, with research dating back to the early 1980s. Unfortunately, it is still a subject that is underexplored by many speech-language pathologists (SLPs) in education and practice.
Recent survey results published in the American Journal of Speech-Language Pathology indicated that only 47 percent of SLPs had any graduate level course work that addressed transgender communication therapy, and only 51 percent of the SLPs surveyed were able to describe any components of transgender communication therapy.[1] Another recent survey published by the International Journal of Transgenderism found that of the 228 SLPs surveyed, only 5 percent had ever worked with a transgender client and only 23 percent felt comfortable enough in their knowledge to provide treatment for a transgender client seeking services.[2]
Leading by way of example, the clinic at NYU Steinhardt is addressing this competency gap by preparing future SLPs in the lecture hall and the therapy room to develop cultural and clinical competence in working with transgender clients.
"They are ready and eager to take on the challenge of applying acquired knowledge toward working with the unique needs of this population," Monda said. "They learn not only clinical skills, but the crucial cultural competency to deliver services, and they will carry these skills with them to their own communities once they leave New York City."
NYU's graduate program offers students an introductory level course on voice disorders, focusing on anatomy, physiology, and motor learning theory, which touches upon voice-related issues within the transgender community. The program then offers an upper-level course on voice therapy that includes a visit from a transgender speaker who discusses the various therapy techniques used during the voice transition process.
The survey results published by the International Journal of Transgenderism found that almost half of the transgender respondents indicated that they were unfamiliar with transgender communication therapy as part of the transition process.[3] There were also assumptions among the transgender population that these services are strictly for male-to-female (MTF) transgender individuals.
This assumption may have to do with a distinct challenge relative to the voice in MTF transitions as opposed to female-to-male (FTM) transitions. As individuals transitioning from female to male begin hormone therapy, the vocal folds, the multilayered folds of tissue at the top of the larynx that vibrate to create the sound of one's voice, thicken from testosterone as they do in men during puberty. This results in a lower vocal pitch. Pitch is the ear's perception of frequency — the number of times, measured in hertz, that the vocal folds open and close per second while speaking. It is what causes a person to have a deeper or higher voice.
There is no change in the vocal folds during male-to-female hormone therapy, so compensatory strategies for pitch in voice therapy are, in most cases, considerably more important for voice feminization compared to voice masculinization.
About 80 percent of the clients from the transgender community at NYU's Speech-Language-Hearing clinic are transitioning from male to female. As the availability of and awareness regarding these services becomes more commonplace, we may expect to see more FTM individuals seeking these services.
Methods and Practice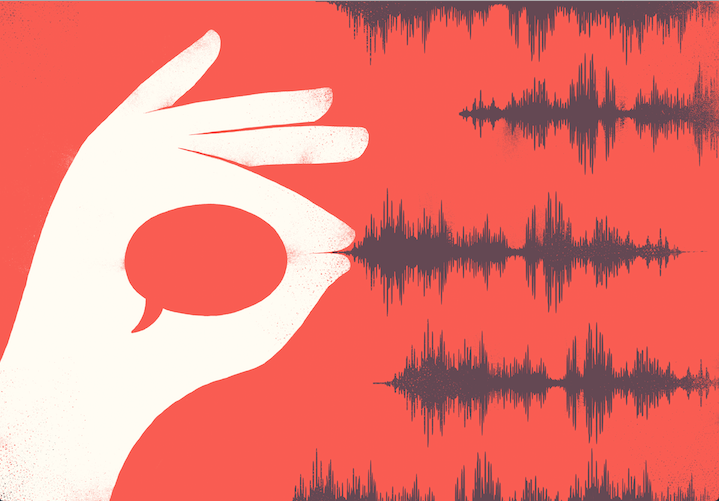 Voice and communication therapy can occur at any point during transition or many years after transitioning. The techniques and mechanics involved in voice modification can take months to learn and years to master. Pitch aside, transgender voice and communication therapy involves aspects of communication that are associated with how conventional masculine and feminine voices are perceived.
Resonance, the sound produced as a person's voice vibrates through his or her chest, mouth, nose, and head, is addressed through techniques to manipulate the vocal tract. Masculine pronunciation is thought to be produced with lower resonance and less precision than feminine patterns, which are produced with lighter contact of the articulators — the teeth, tongue, and lips. Men are also conventionally perceived as having louder volume and women as having a breathier quality of speech.
Transgender communication therapy may also incorporate work on nonverbal aspects of communication. This includes the use of facial expressions, vocabulary, gestures, eye contact, and touch, as well as physical posturing, body positioning, and physical distance from other people when having conversations.
Overall, voice modification with a transgender client is generally considered "habilitation" work since there is nothing wrong with the original voice. However, according to Stewart, damage can be done if people attempt the process on their own.
"If someone is using their voice inefficiently, ineffectively, pushing – trying to make a sound come out — but it isn't a sound that their vocal instrument can make," she said, "they are going to end up hurting their voice."
Working with an SLP lowers the risk of damage to the vocal folds and surrounding structures that can occur when following a do-it-yourself program without guidance from a professional. SLPs can identify and address any underlying vocal pathologies and ensure that the client understands proper vocal care. 
"It's important to have basic knowledge of vocal care and the healthy use of the vocal mechanism, to make gradual and often subtle voice changes over time," Monda said. "Since the process can be emotionally difficult in a variety of ways, having a professional 'ear' as well as a guide is an important part of the process."
The Future of Speech Therapy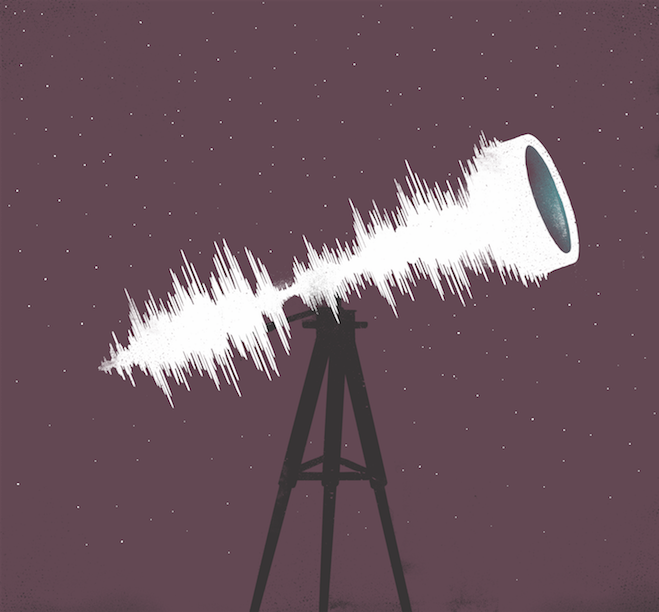 Unfortunately, access to in-person resources like NYU Steinhardt's Speech-Language-Hearing Clinic is not the reality for many transgender individuals, and their only feasible option may be to seek voice therapy support through alternative means.
Telepractice is a service model that delivers speech therapy services by licensed SLPs to clients over the Internet. This model is on the rise throughout the field of speech-language pathology, and transgender individuals seeking voice therapy may look to telepractice when they do not have access to local services.
Telepractice relies on smart devices and apps to support individuals in therapy and to enhance their practice between sessions.[4] Voice and video recordings allow clients to record techniques while they are in sessions with their SLPs to use for subsequent review. Conversely, these same features, if used routinely outside of sessions, help SLPs review the client's voice at their next meeting.
While these technological aides provide important supplementary support, the more technical aspects of voice therapy and teaching speech patterns warrant direct work with an SLP when possible.
"Noninvasive technology for the measurement of pitch and vocal intensity are commonly used on personal devices by many of our clients wishing to gain more objective measurements of the parameters of their voices," Monda said. "While we neither encourage nor discourage the use of these, we do caution clients against over-dependence on these devices."
While providing a valuable service to the transgender community in NYC and the greater New York state area, NYU Steinhardt is effecting change at a greater level. As their alumni enter into practice in New York and beyond, they are bringing with them the knowledge and experience needed to effectively serve the transgender population. As these clinicians share their knowledge with others in the field and conduct their own clinical research, the amount of research and number of culturally competent speech-language pathologists will only continue to grow.
[1] Hancock, A. & Haskin, G. (2015). Speech-Language Pathologists' Knowledge and Attitudes Regarding Lesbian, Gay, Bisexual, Transgender, and Queer (LGBTQ) Populations. American Journal of Speech-Language Pathology, 24, 206-221. arrow_upwardReturn to footnote reference
[2] Sawyer, J., Perry, J.L., & Dobbins-Scaramelli, A. (2014). A Survey of the Awareness of Speech Services Among Transgender and Transsexual Individuals and Speech-Language PathologistsInternational Journal of Transgenderism, 15,146-163. arrow_upwardReturn to footnote reference
[3] Sawyer, J., Perry, J.L., & Dobbins-Scaramelli, A. (2014). A Survey of the Awareness of Speech Services Among Transgender and Transsexual Individuals and Speech-Language Pathologists. International Journal of Transgenderism, 15,146-163. arrow_upwardReturn to footnote reference
[4] Van Leer, Eva. (2013). Using Popular Mobile Devices in Voice Therapy. SIG 3 Perspectives on Voice and Voice Disorders, 23(3), 82-87. arrow_upwardReturn to footnote reference
Citation for this content: Speech@NYU, the online masters in speech pathology from NYU Steinhardt.