Tips for Taking the Praxis Exam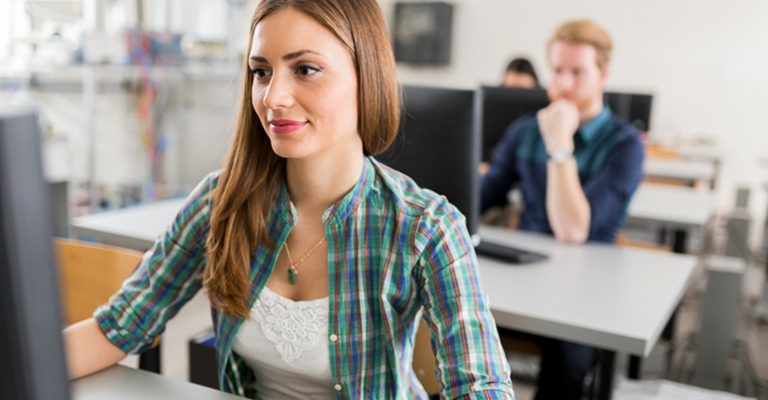 The Praxis exam in Speech-Language Pathology is one of the requirements for obtaining state licensure as a speech-language pathologist. For some, the Praxis seems like an overwhelming step along the path toward becoming a licensed SLP. With this in mind, we've compiled some helpful information to assist you in preparing for the exam.
Test Components
The test is made up of 132 selected-response questions that equally measure knowledge of foundations and professional practice; screening; assessment; evaluation and diagnosis; and planning, implementation, and evaluation of treatment.
The test integrates nine key areas of content. These "big nine" areas represent a cross-section of knowledge, and include:
Speech sound production
Fluency
Voice, resonance, and motor speech
Receptive and expressive language
Social aspects of communication
Cognitive aspects of communication
Augmentative and alternative communication
Hearing
Feeding and swallowing
The Magic Score: 162
162 is the passing score for speech-language pathologists. In addition to passing the Praxis, each state has various other requirements for ASHA certification.
Before the Test Tips
Due to the depth of content that is covered on the Praxis exam, it's a good idea to study for several months leading up to the test. Specifically, you should:
Prepare a clear, detailed study plan ahead of the test. A clear plan will help soften the overwhelming nature of test-taking. A study plan also serves as an aid in using your time efficiently.
Review the Praxis study companion to gather information on study topics. While we have provided some key study topics, a more detailed list can be found in the Praxis study companion.
Review content in a variety of ways. While each person finds different methods effective, using a wide range of study tools is helpful. Practice tests, group study sessions, and online games and quizzes can all contribute to proper preparation.
If needed, request testing accommodations early. The Educational Testing Service (ETS) provides a variety of accommodations to test takers with disabilities and health-related needs. As requests of this nature take several weeks to process, test takers should submit requests as early as possible.
Simulate the testing environment. Take several practice tests under circumstances similar to that of the actual test. This allows you to review your answers and identify any content you still need to review.
Tips for the Day Of
After months of preparation, the time finally arrives. In order to be as productive as possible during the test, consider the following tips:
Arrive well-rested. Getting a good night's sleep the night before the test will help ensure that you're alert and mentally prepared.
Review test center procedures. You should review procedures to ensure that you bring the required items, such as proper identification, and avoid bringing restricted items.
Guess if you don't know the answer. There is no penalty for incorrect responses, so it's wise to guess if you're unsure of the correct response.
Skip questions that might be difficult and return to them later in the test. The Praxis covers a wide range of content in a small timeframe. As such, you can skip questions that might seem difficult in order to allow for ample time for the rest of the test.
Check your responses. A key component to successfully taking the Praxis is ensuring that you have thoroughly reflected upon and correctly answered as many questions as possible.
The Praxis exam may appear intimidating, but these tips can help make the test more manageable. For more information about the Praxis, visit the ETS website.